Some High Profile Canadian Athletes speaking their truth. Lets support them in every way.
https://www.canadiansfortruth.net/
Watch this 10 minute interview of Jamie Sale …Olympic Skating Pairs Gold Medalist…Wow !
THIS is a Voice Everyone needs to hear. She can most certainly turn the "Middle" to the TRUTH .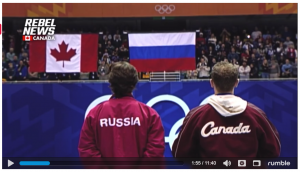 https://www.rebelnews.com/jamie_sale_olympic_champion_covid_theo_fleury_great_reset_interview?utm_campaign=rb_07_18_2022&utm_medium=email&utm_source=therebel
This Interview blows me away !
Pass this ON and On and Onnn