With profuse Apologies to Sir pedro.
he posted this during trading hours and I dismissed it without understanding it.
this is a real concern…It's a new Theory which we have not heard yet.
Is it Virus Armegedden or just another Terror Tactic ?
THIS FROM A MAIN STREAM VAXX PROPONENT. HERE ARE HIS CREDENTIALS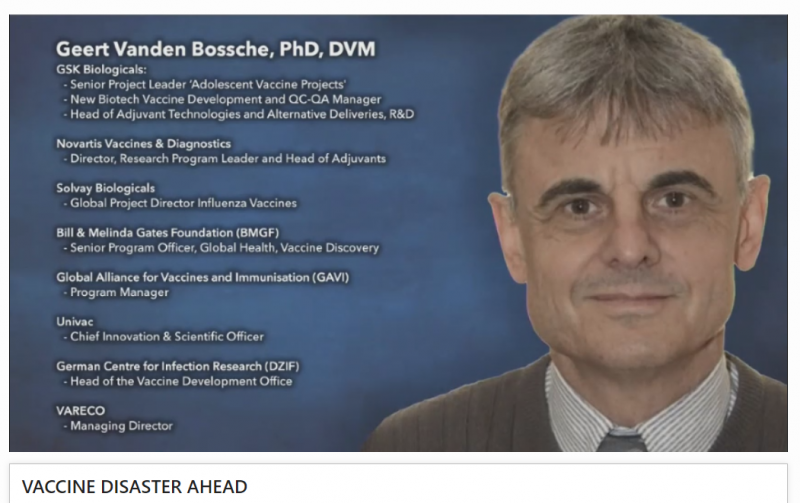 HIS CONCERN is "IMMUNE ESCAPE"
Due to human intervention, the course of this pandemic has been thoroughly disturbed as of the very beginning. Widespread and stringent infection prevention measures combined with mass vaccination campaigns using inadequate vaccines will undoubtedly lead to a situation where the pandemic is getting increasingly 'out of control'
Very Technical…but in a nutshell…Vacine variants which can bypass our innate immune systems and our Aquired Immune Systems are being created because of masks and Lockdowns preventing our immune systems from constantly being trained and also the vaccines are allowing the escape of virulent mutations into the population…
The ones most at risk for contracting serious disease from this situation are those Who have been vaccinated…. Because the Antibodies produced by these mRNA vaxxes are specific to the one base type of virus and are not able to defend vs variants …also they croud out out Innate immune system which cannot defend you either. So in a sense the vaccines disable young peoples natural first line of defense….making the next challenge with the virus more lethal in younger populations.
Mass vaccination should NOT be done during a Pandemic apparently…only after the virus is merely endemic.
God help us if this is right
https://dryburgh.com/geert-vanden-bossche-open-letter-to-who-halt-all-covid-19-mass-vaccination/
AND HERE IS THE VIDEO…IT'S ON YOU TUBE …THIS IS A MAIN STREAM VACCINE PROPONENT …NOT COMMING FROM "TIN FOIL" TYPES
PASS IT ON…YOU MAY SAVE A LIFE