PASS THIS ON TO YOUR FRIENDS FAMILIES CO WORKERS AND ANYONE ELSE YOU CARE ABOUT
And your Friendly Doctor Recommends This shit be mainlined into you and your children's bodies ?
Click on chart to enlarge and to cringe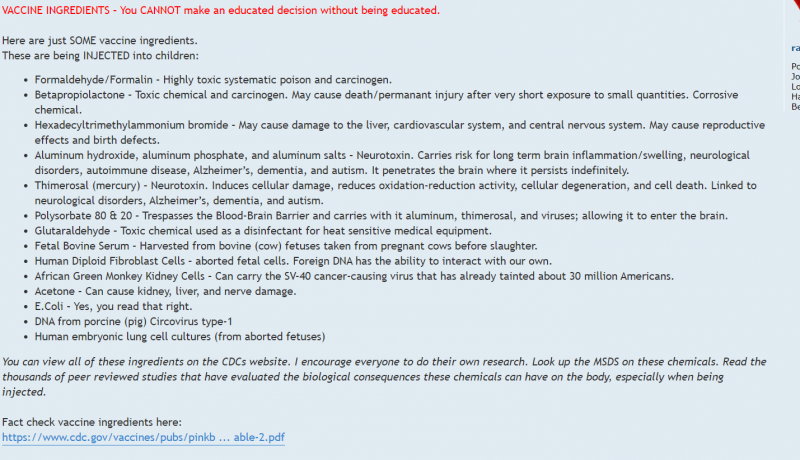 WARNING FROM THE CDC RE COVID VACCINES
Despite promising coronavirus vaccination studies, the Centers for Disease Control (CDC) announced this Monday that the vaccine "is not going to be a walk in the park." Volunteers who took the trial vaccination from both Moderna and Pfizer reported significant side effects including fever, chills, headaches, and extreme fatigue. According to CNBC, a woman who participated in Moderna's study warned that those receiving the vaccine should expect to take a day off from school, work, or other obligations a day after receiving the vaccine due to the impairing side effects.
Next time you go to your doctor or zoom with him / her
show this list and ask if they are aware of what they are recommending .
It is a testament to our incredible immune systems that this cocktail doesn't KILL everybody
sheesh squared
Meanwhile Back at the Farm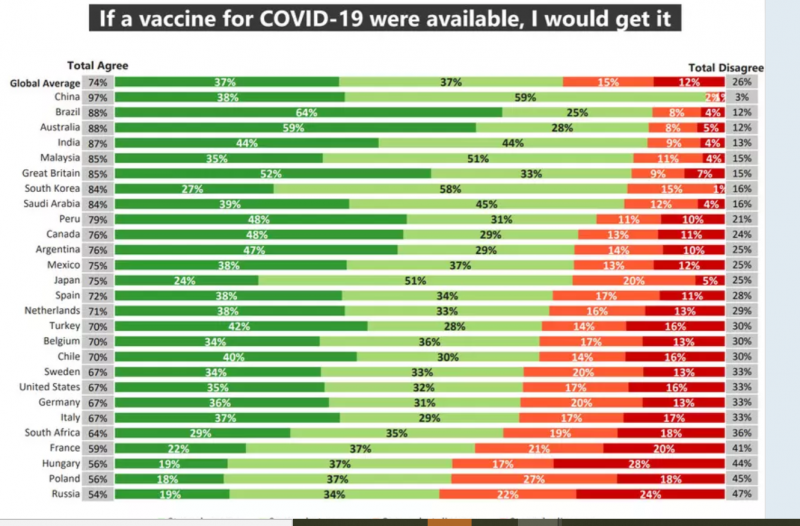 LATEST US POLL ( Take with a grain of salt as we all know how accurate polls are eh ?)
https://news.gallup.com/poll/325208/americans-willing-covid-vaccine.aspx