The illusion of randomness gradually disappears as the skill in chart reading improves."
~ John Murphy
Goldtent TA Paradise:
A PLACE FOR DISILLUSIONED GOLDBUGS TO DISCUSS THEIR FAVORITE MARKETS
AND ACCESS SOME OF THE FINEST ORIGINAL AND UNBIASED PRECIOUS METALS TECHNICAL ANALYSIS…SO
"WE WONT GET FOOLED AGAIN"
NO HYPE…JUST THE FACTS MAM
CLICK 1 2 OR 3 TIMES ON ANY CHART TO ENLARGE
CLICK ON COMMENTS TAB TO READ OR POST A COMMENT ON ANY POST
We Encourage Readers to learn TA and use it for their own trading decisions .
STAY TUNED : THE BEST IN PRECIOUS METALS FORECASTING IN ALL TIME FRAMES
WE HAVE SOME EXCELLENT RESIDENTS : Rambus , Plunger , Spock , Fullgoldcrown , Pedro Deleon, Silver Fox, Jenkins Lane , North , Chartsmaster , Noman and many fine others too numerous to mention .
TO ACCESS ALL POSTS FROM EACH TA ANALYST CLICK ON THIER NAME ON THE SIDEBAR
….SCROLL DOWN TO SEE THE LATEST TA AND COMMENTARY……….VOTE AT THE SIDEBAR POLL……
AND PATRONIZE OUR SPONSOR SITES FOR THE BEST GUIDANCE IN GOLD RELATED TRADING !
Enjoy some of the best Free PM TA on the www …but first read the Obligatory Disclaimer on the sidebar..
addendum
Never thought I'd say this but…Fundamentals are unknowable by all except Mr Market who it is said knows a full 6 Months before we Mortals….that's why …Its ALL in the charts
We are all here because we Wanna make money trading gold …right ?
Well…there are still some who just wanna be right !
But For those in the former ….We encourage you to learn some form of TA and understand price charts or you have NO CHANCE …trading on what you THINK should happen….think about it….yikes ( Most of us who have traded the PMs for a couple decades or more have learned this the hard way !) We have Scars and bruises in some very delicate places .
Charts …..as well as being very useful…. if you take the time to learn how to interpret them…are Endlessly Fascinating.
Rambus Motto
Give a man a chart and he eats for a day…Teach a man to chart and he thrives for a lifetime.
………………………………………….
REMEMBER : The Goldosphere is FILLED with Hucksters and Hypesters
http://www.321gold.com/editorials/moriarty/moriarty112718.html
………….
MISSION TWO
We in this Community of Gold Traders and Investors are also very interested in considering , exploring, researching, discussing and debating the top issues of the day which are impacting our lives and impacting the values of our favorite asset ..
The Precious Metals Complex.
So we wont get Fooled Again .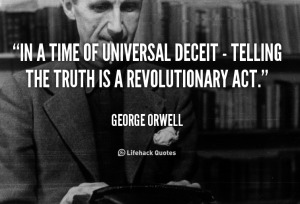 All presented Material is for Entertainment and to stimulate Discussion
Please read the Disclaimer Linked Below
We disavow all Political Hate Rhetoric / Incitement and are Against any and all Violence and reserve the right to remove posts and posters who post such .