Here we GO !
Kewl's post regarding Mean old Dr Tam not wanting to open up Canada even though the vaccines are working their magic …has a Chart from the UK that shows without a doubt that the vaccines are miraculous…
We have anticipated this …see this post
https://goldtadise.com/?p=495662
Now here is the UK Chart that has everybody believing in the Vaxx !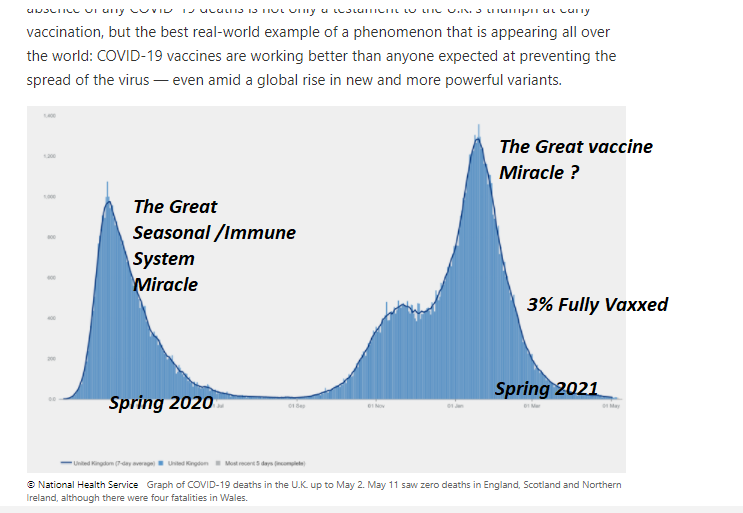 In an Age of Universal Deception …Telling the Truth is an Act of Rebellion.