Well that's that then!
USA STATS FROM CDC
https://new.awakeningchannel.com/the-number-deaths-from-all-causes-continued-the-same-trend-in-2020/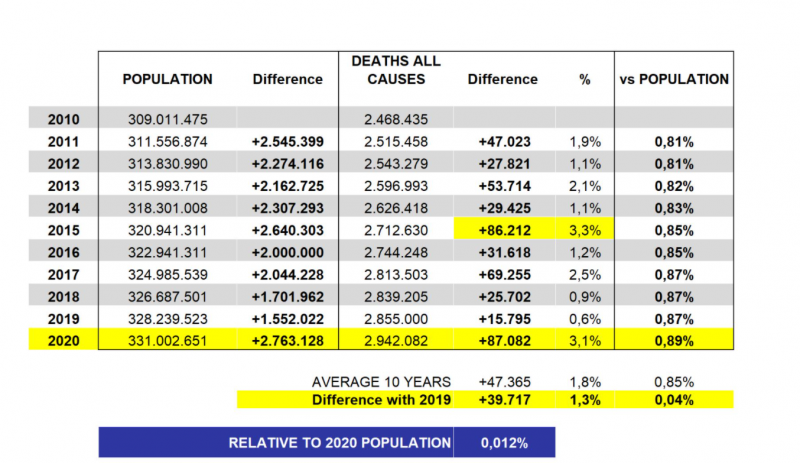 Settled !
The great debate about if the number of deaths was much higher as would be EXPECTED if there were a Great Pandemic has been settled once and for all with these final 2020 US Official Death Stats
All in All when Population increase is factored in a .012% increase in deaths in the USA in 2020 over 2019 !
For anybody you encounter refuting the fact that there are no more deaths in 2020 this is YOUR Ammo.
There is NO FLU…there are NO extra deaths…THERE IS NO PANDEMIC .
MORE : FROM THE HORSE'S MOUTH
https://new.awakeningchannel.com/no-evidence-that-cv19-created-any-excess-deaths/