What is a Woman seems to be a defining moment at Twitter .
https://www.wsj.com/articles/twitter-loses-second-safety-executive-within-days-1954a51e?mod=djemalertNEWS.
Twitter (Musk) originally agreed to stream it on their new platform. Then days later is was "Cancelled" by the head of "Trust and Safety " ( a bullshit position if ever there was one ) .
Musk then put things back right when he personally tweeted out the Movie with a recomendation for Every Parent to see
The Movie now has 80 Million Views
It's Brilliant and Hilarious and Informative
Check out the African Scene. Priceless
Seems to be some leftover Leftardians that Musk has to weed out at Twitter.
…………………………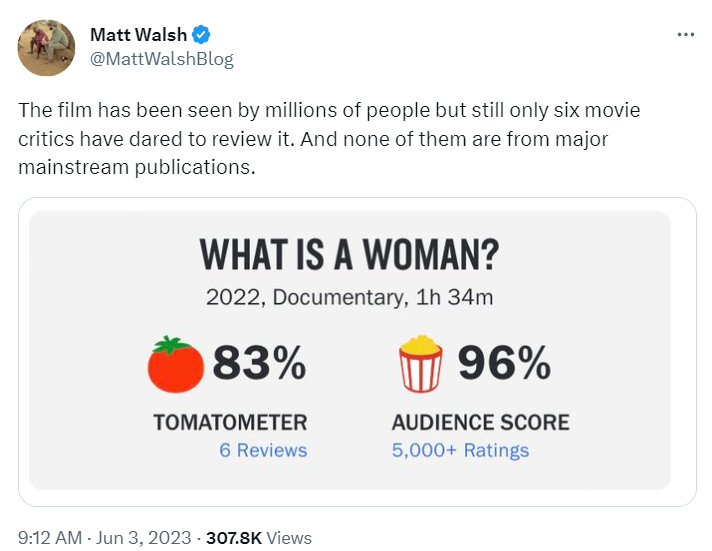 Here is the link to this Movie WHAT IS A WOMAN DIRECTLY FROM mATT WALSH ( 115 MILLION VIEWS NOW)
https://twitter.com/MattWalshBlog
" I told you we had a few things planned for Pride Month…Stand By …Matt Walsh !