No Second Wave in China
Yesterday they had 17 new cases while the US had 200,000 !
Maybe we need to eat more chinese food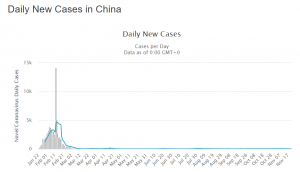 No one talks about this anywhere that I have seen…but you have to say WTF ?
EVERY other Country in the world has mask mandates and lockdowns and other restrictions and official "cases" are soaring
But on China….none of the above .