https://new.awakeningchannel.com/dying-after-the-vax-1/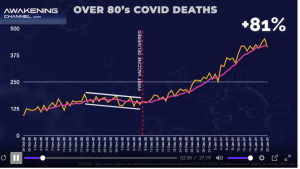 IMO If you have a faily member in a care home , after watching this video you need to send it to your admins and ask them their opinion of the vaccine . Then you need to demand your loved one does NOT get vaccinated.
It's up to each individual to make this decision for themselves and for those they are caring for.
But to make the decision without all the information you can find…well…I'll leave it to others to find the adjective .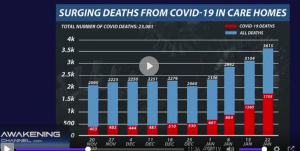 This is NOT a nice game here…This is not get a vaccine and then get back to normal…this is a dangerous game …akin to Russian Roulette.
Interesting :
In 2020 , care home deaths were ALL listed as Covid
In 2021 , care home deaths after vaccination are listed as caused by an underlying co morbidity.