I am very disappointed that Goldtent did not make this illustrious list
But would be pleased to get an Honorable Mention on another list
The Dirty Bakers Covid Dozen 🙂
They have significantly grown their online followings during the pandemic, with some brandishing scientific expertise in order to push harmful conspiracies
https://www.bbc.com/news/technology-56536390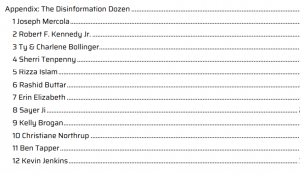 Is this stunning or what ? They have a "karen" who is Editor of Disinformation !
Libtards don't think Big Tech is doing their Job …censoring peer reviewed studies and Commentary and Opinion from the Top of the Class Scientists and Doctors from All over the world….They claim this information is disinformation and cannot be viewed by thier zombie class "supporters" because they are too dumb and impressionable ( that part is true)
Can't wait for Trumps New Network !
https://www.theepochtimes.com/mkt_breakingnews/trumps-social-media-platform-to-launch-in-3-4-months-former-adviser-says_3752460.html?&utm_source=news&utm_medium=email&utm_campaign=breaking-2021-03-28-1&mktids=e9ca6f5d7ea1f8d8ef564bee246db5a3
Interesting that None of the big 4 Tech Brothers have censored any on this group en mass and seem to be reluctant to do so.
59 Million Reasons !
I think they are starting to sweat their Monopoly …if they continue to censor all Conservative and Alternative Science Opinions they will lose half ( the best half) of their users…cant be good for business !
The tide is turning…keep the faith…long long way to go but gaining momentum in the Battle against Marxist Maniacs.
The Bottomz Inn
click to enlarge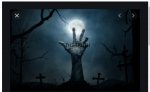 Pass it on