We have reams of statistics and analysis here every day showing vaxxed vs Unvaxxed.
A lot of it is very complex and not useful for discussion with Provvaxx Proponents
Here is the chart from the UK Official Covid Stat Website that is simple to understand and unambiguous.
INFECTION RATES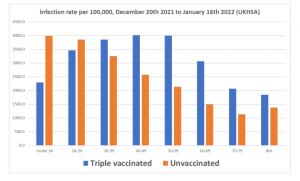 And here is the derivative of this chart showing all we need to know regarding Triple Jab Vaccine Efficacy .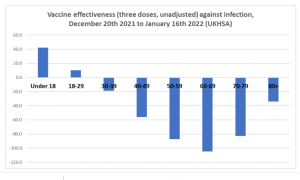 Source
https://www.conservativewoman.co.uk/triple-jabbed-over-30s-have-higher-infection-rates-than-the-unvaccinated-ukhsa-data-show/