Gold in Canada Next Stop…all time highs
Back in 2011 The Looney ( Canadian Dollar) was about Par with the US Dollar …so Gold topped out around $1900 in both Dollars)
This sure is a Pretty Chart eh ?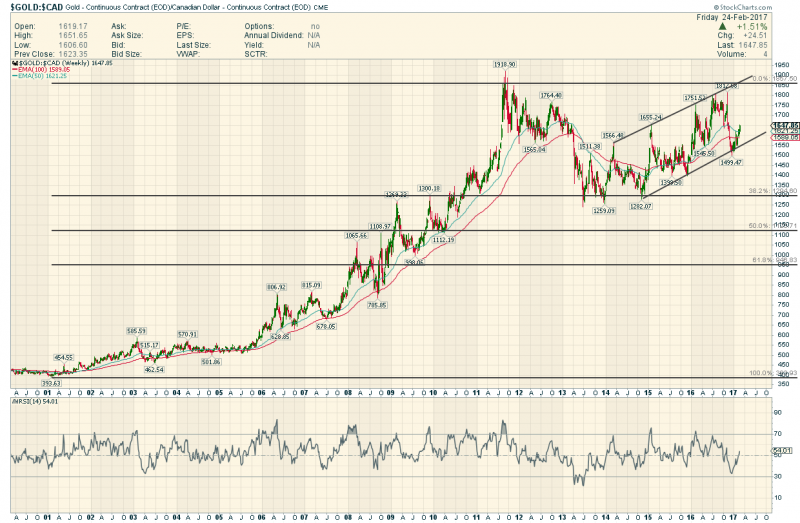 And Now For the REST of the Story ( Click Twice to Enlarge)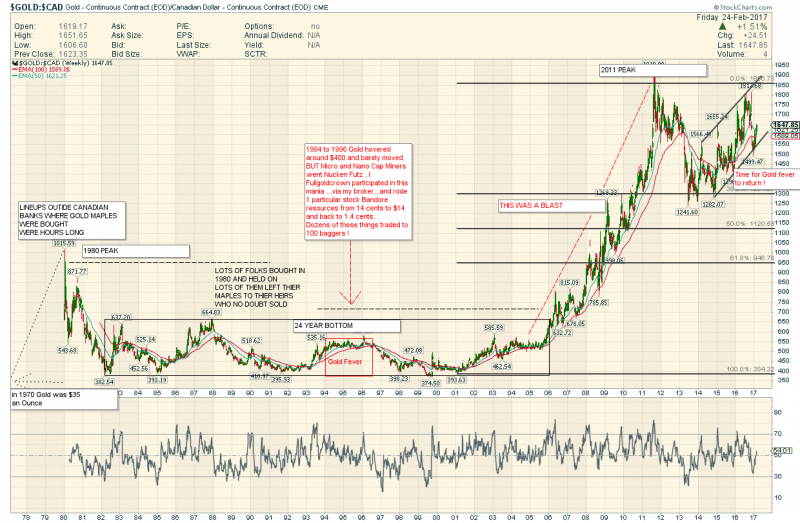 I have been waiting patiently to experience that '94 to '96 Mania again ( well actually Impatiently) …only this time SELL the TOP!
Looks like we may be in 1994 ( back to the Future) again …Spock Rocks are Erupting on Good Drill results regardless of the Price of Gold. Spock is acquiring These Rocks Dirt ( Pun) Cheap via Private Placements Below present market trading prices ( plus warrants)
There are Lots of Canadian and Other Goldtent Readers and Members here who have been in this Crazy market for 40 and more years because they have been bitten by the gold bug and have the fever …share your Story .
GOLD FEVER …There is NO Cure ! It won't be easy (it never is) ..but if you got the fever and you got what it takes (staying power) You have NO choice…Lets Go
Who's In ?
L to R
Graddhy , Bikoo99 , Optional,
Karl , Norvast , Silverboom…………………….Hey Wait for me