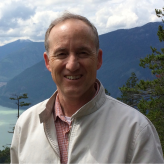 My name is Burt Coons.
My Pen name "Plunger" is a spoof based on a quote from P.J. O'Rourke, an American political satirist and journalist.
"Giving assets to a stock market plunger is like giving beer and car keys to teenage boys."
A plunger is the polar opposite of a prudent investor. "Most prudent investors find that their permanent profits come from a diversified portfolio where they maintain a discipline of letting profits run and cutting losses quickly. A plunger, on the other hand, will make daring emotional speculations, risking a large percentage of capital on a single trade, having total unquestioned certainty on their "trade-of-the-month". Seldom do they build into a position over time adding increasing purchases only after the market validates their market opinion. No, instead they plunge into the trade all at once."
In my formal training I achieved a BS in Economics with a focus on econometrics and political economy. After earning my degree, my academic journey revealed to me that conventional Keynesian theory was wholly insufficient in explaining the financial world we live in. This led me to the Austrian school of economics as founded by Ludwick Von Mises. I was mentored by Harry Browne and have studied the entire works of Mises and Murray Rothbard.
As an investor and trader I have been principally influenced by Dow Theory and the great analysts who developed and evolved it to what it is today. Modern portfolio management falls far short of what the great stock market theorists of the 20th century had to offer. What has been lost is the skill of interpreting the averages through reading the language of the market.
My role as a market historian has evolved from reading the greats on market history. I have observed the great Wall Street analysts of old were far superior to anyone providing analysis today. So we use the method of these analysts, Charles Dow, William P. Hamilton, Robert Rhea and Richard Russell to guide us. I am also a student of the technical analysis discipline know as Chartology ( a modern adaptation , by TA analyst Rambus, of the classical work authored in the 1950s by Edwards and Magee)
To be successful as an investor one must not follow Wall Streets recommendations, but instead develop the skills to independently interpret the market.
I have been fortunate the past 30 years observing, up close, the economies and cultures of the world in the role of being a Captain for a major International airline."
Favorite topics:
The great 1920's bull market and the ensuing depression
The colorful market operators of old, Livermore, Jay Gould, Daniel Drew.
Bear Markets
Books:
Panic Profits-Brown
101 years on Wall Street- Brown
Anatomy of the Bear- Napier
Devil take the hindmost-Chancellor
Rainbow's End- Klein
All books by Charles Kindleberger
Editor's Note:
Plunger is resident Market Historian and posts Exclusively at Rambus Chartology as a associate writer
For More ..Join Rambus and Plunger here