https://trialsitenews.com/medical-associations-citing-merck-et-al-declare-war-on-ivermectin-use-targeting-covid-19-in-america/?utm_source=Contextly&utm_medium=ChannelEmail&utm_campaign=Ivermectin&utm_content=Notification
TRIAL SITE IS A $5 SUBSCRIPTION
CONSIDER THAT A PITTANCE AND SUBSCRIBE
FOR NOW IF YOU CANNOT READ THIS ARTICLE LET ME KNOW…I'LL COPY AND PASTE IT
THIS IS ABSOLUTELY A WAR AGAINST THE CURE.
PS THEY SAY THE HORSE PASTE VERSION IS TOO CONCENTRATED AND THUS DANGEROUS
HORSE SHIT !
THE TUBE SAYS 120 MG
SO IF YOU NEED 20 MG JUST TAKE 1/6TH . THE DOSE ACTUALLY DEPENDS ON YOUR WEIGHT .
CHECK ZELENKO ON THE SIDEBAR. WE HAVE ALL THE RESEARCH HERE
OF COURSE THIS IS NOT MEDICAL ADVICE. OF COURSE DO YOUR OWN RESEARCH ( CHECK THE SIDEBAR…SCROLL DOWN TO "IVERMECTIN APPROVAL" )
PS …MY PONY WAS DUE FOR DEWORMING…I GAVE HER SOME APPLE FLAVOR PASTE…AND SOON AFTER SHE GAVE ME ..THIS BEAUTIFUL PIECE OF ARTWORK!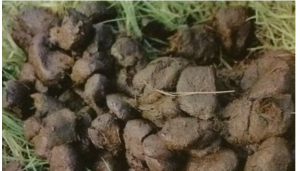 HER WAY OF SAYING "THEY" ARE FULL OF HORSE SHIT