Here it is Folks.
The ONE graph that says it ALL
Pass it On
No really Pass it On.
Is there ANYTHING anybody can say to dispute the Virus is Bullshit after seeing this chart
Even the most ardent MSM supporters will go Silent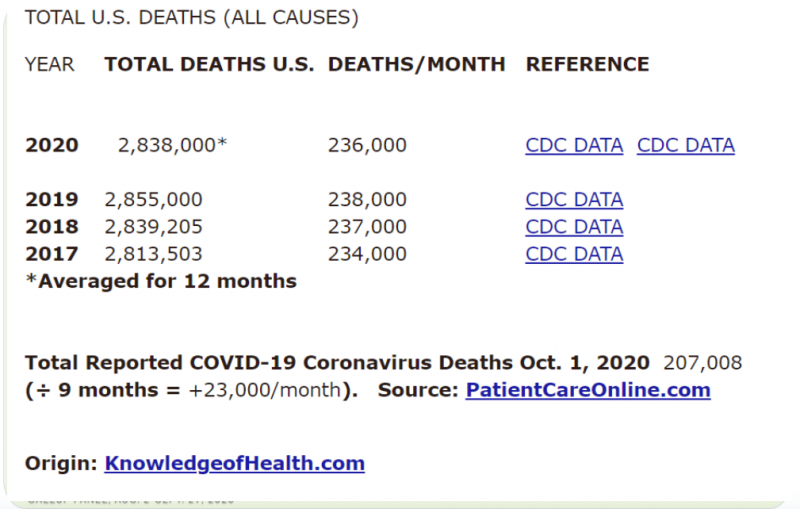 Here is the link for those who need the CDC references !
https://www.lewrockwell.com/2020/10/no_author/771239-2/
……………………….
OH AND PS…THERE IS NO VIRUS ( JON RAPPAPORT HAS THIS NAILED )
prosecute these researchers who devised a test for the virus they never found. Prosecute them for crimes against humanity, and send them to prison.
https://blog.nomorefakenews.com/2020/10/13/yet-another-case-of-the-missing-virus-they-lied-and-locked-down-the-world/