Most of you are aware of the dire warnings from Former Bill Gates Scientist Geert Vanden Bossche
Regarding the catastrophic phenomenon know as "Immune Escape"…where basically the Vaccines are causing Super Immune Resistant "Variants" imminently poised to kill millions of vaccinated lemmings .
(Mostly Democrats)
Here is a balanced perspective of this theory that is Sweeping the vaccine hesitant "Community"
3 Highly Credentialed Scientist weigh in on the Topic.
Some say this is THE MOST IMPORTANT DEBATE IN HUMAN HISTORY.
By the way…The term "Vaccine Hesitancy" is bullshit !
It's NOT vaccine hesitancy its Vaccine Rejection !
In Spite of all the hysterical and misguided pressure in the world from every quarter and every institution there are Many Many of us who trust our Immune Systems far more than we trust Big Pharma and Governments…you know those guys who brought us the Opioid Pandemic…which s still ongoing and claiming more and more lives.
The Prick Addicts are relentless in their efforts but we Refuse to be swayed by their bull crap !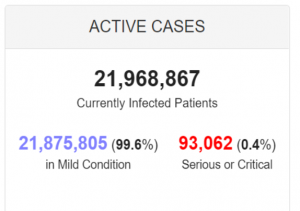 Here is the Article everyone in this community would do well to read and consider