A rare post from Goldtenter and Rambus Resident Market Historian…Sir Plunger
Always provocative and well researched work .
Goldtent exclusive…He presents the case…The Bottom's INN in Gold .
Best Quote from the article 🙂 referencing the Brisk 2020 rally in silver where it doubled in 2 months
"But keep in mind the old Warren Buffet quote that "A bull market is like sex, it feels best just before it ends". That's the voice that should have been in your head that summer."
https://rambus1.com/2022/08/07/pm-stocks-a-bottom-finally-forms-by-plunger/
Who is Plunger ?
https://goldtadise.com/?p=435881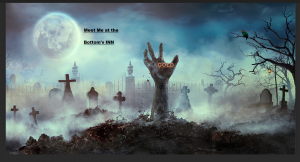 PS Plunger is holding court at the Chartology Forum where is a Resident for Rambus Members
Answering questions .
To Join the most Dynamic Duo in Precious Metals Analysis . Rambus Chartology ..PMs are tough to trade folks…most of you KNOW this…Trading blind is not a good option
https://rambus1.com/membership-subscription-service-via-paypal/