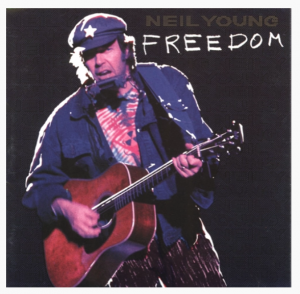 WHO THE F*CK DO YOU THINK YOU ARE NEIL ?
HAVE YOU LISTENED TO THE ROGAN INTERVIEWS WITH DR. McCULLOUGH AND DR MALONE AND JORDAN PETERSON ?
YOU MUST HAVE LISTENED TO BE ABLE TO DETERMINE THERE IS MISINFORMATION FROM THESE WORLD RENOUNED PEOPLE.
PLEASE TELL US WHAT YOU FOUND SO DANGEROUS THAT MAKES YOU WANT TO CENSOR THEM .
LAST DECADE YOU WERE PREACHING FREEDOM ? KEEP ON ROCKING IN A FREE WORLD ?
WHILE IN 2022 YOU'RE TALKING OUT OF YOUR ASS TRYING TO SHUT DOWN FREE SPEECH AND ENDORSING MEDICAL RAPE
SUPPORTING THE GLOBALIST NARRATIVE HOOK LINE AND SINKER !
IMHO YOU ARE A FRAUD NEIL…ALL YOUR PROTEST SONGS HAVE LOST THEIR MEANING FOR ME
YOU ARE A SCARDEY CAT AND YOU SOLD YOUR SOUL TO THE DEVIL…BE GONE WITH YOU AND YOU MASS PSYCHOSIS .
WHAT EVER HAPPENED TO THIS SPIRIT….?
https://www.youtube.com/watch?v=TnAgc1kgvLc
KEEP ON 'TRUCKIN' IN A FREE WORLD
…………….
You may be a great musician but IMHO you are a piss poor leader and a piss poor example for your own grandkids and a piss poor freedom fighter
What a disappointment you are Neil…Old man look at your Life…I'm a lot like YOU were !