IF Today were August 31 ..we would have a breakout in the Books.
Watching this chart for the next 2 years.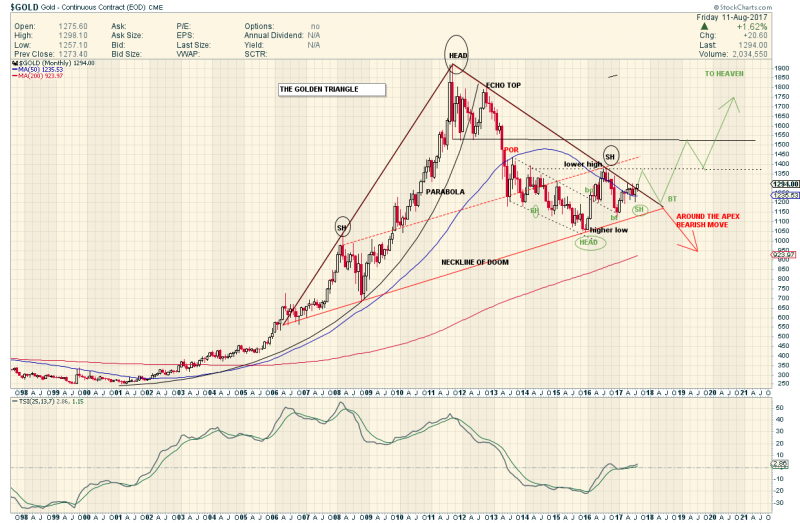 There's a Poster who's KNOWS , all that glitters is Gold, and he's Eyeing the Stairway to Heaven.
When it gets there he knows if the charts are all closed , with a tweak he can get what he came for.
In a chart by the book there's a line that he took , but he knows sometimes charts have two meanings
In the charts I have seen false breakouts thru the screams… Sometimes all of our LINES are Misleading
Ooooooo…and it makes me wonder. oh oh oh oh oh and it Really makes me wonder.
Your head is humming and your wealth grows , but did you know…Northstar is calling you to join him.
Yes there are two paths you can go by…but in the long run…there's still time to change the PATTERN.
And its posted that soon..if we ALL call the "tune' then the Gold Chart will lead us to Freedom.
And a new day will dawn for those who stand LONG..and the Gold Tent will echo with laughter.
oooooo and it makes me bullish…..oh oh oh oh oh so bullish.
If there's a breakdown in your Gold Chart… don't be alarmed now…Its just a bump in the road.
Just follow Northstar and you'll get there to nine thousand. It's just a matter of time.
………………………….
And as we wind on up that chart……… we are all feeling mighty smart
In walks a poster we all know …..who shines white light and wants to show
How everyone has turned to gold,
And if you listen very hard……..the Dream will come to you at last
Its all for one and one for alllllll…
We buy the Rocks and watch them Rolllllll…
And we're eye eye ing the Stair air way to Heaven.