Ha…here it goes again. Just when I was getting comfortably Bearish on PMs..
.Something hits me in the face like this !
It is so simple the mind boggles. !
see chart below
Thanks Spock >…I needed that.
Usually the Simplest is the best ….and also the one we overlook so often.
Its uncomfortable to consider two possible scenarios all the time…but it sure helps the old portfolio
( that's code here for " Net Wealth" )
And what I found is that being open to switching sides when your analysis fails is good for ones net wealth.
Rambus always reminds us the reason for a consolidation is so Mr Market can make money while both Bulls and Bears
lose …In effect Mr. Market Squiggles you to Death !
He is a mean old Psychopath IMO.
Anyhow we are trying to ride in the right direction…but most of the time there is no clear direction….so we TA to increase our chances.
So ….anyhow …what was I saying >? …oh ya…
I Look at charts all day every day….Its an addiction….But Today this one hit me in the teeth….and knocked one loose
Spock has been trying to tell us in so many ways…the gig is up for the dollar…and it did breakdown this week…
Now this ! Pure Simple Chartology. the Chart that's worth a thousand words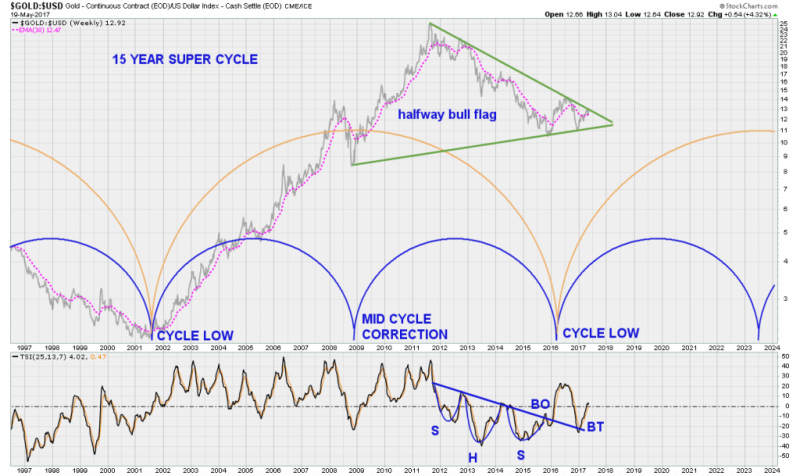 I need a drink…On the Rocks …of course
Fully Flipped !