GORVERN ME HARDER TURDY !
but….More and More have had enough
ANGUS REID POLL
Overall
50% want boosters ASAP
40% among vaccinated say they're not sold on another shot
22% vaccinated Canadians say they don't believe the shot is effective at preventing serious illness
I guess this is progress in Turdistan . Last year at this time over half thought the Unvaxxed should be Forced OR Jailed.
This is a most fascinating Study on the schism developing between the Vaxxaholics and the "F*CK Off with your Vaxx Already" Camps…..
Fully Proud to be a member of the Growing F*CK OFFS ! Darwinian Natural Selection is on our side !
Story here
https://mailchi.mp/angusreid.org/covid-19-half-want-boosters-asap-but-two-in-five-among-vaccinated-say-theyre-not-sold-on-another-shot-8482728?e=63c8f91e89
Poll Here
https://angusreid.org/covid-19-canada-booster-vaccine-skepticism/
Many good graphs…Here is an important snapshot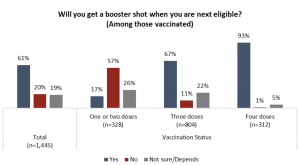 alas
62% Canadians say they would be willing to receive a COVID-19 vaccine once a year for as long as necessary, assuming it was recommended by doctors and public health officials
puke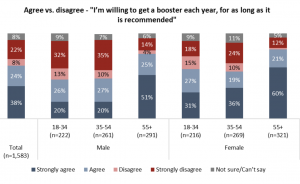 …………………..
Some Reason for Optimism here