Must C Covid Weekly Podcast
https://thehighwire.com/watch/
1…HUGE STUDY FROM CDC SHOWS MASKS AND LOCKDOWNS WORK
DELL TAKES THIS APART ! SCAM ! LOOK BEYOND THE WILDLY POSITIVE HEADLINE
MASS MASK STUDY OF ALL US COUNTIES SHOWS AT BEST 1.8% REDUCTIO IN SPREAD AND AT LEAST .5%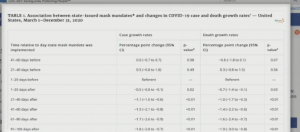 MASS RESTAURANT STUDY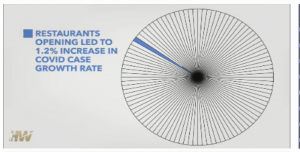 In spite of the headlines heralding Lockdowns as masks the CDC has proven without a doubt >>>NO benefit !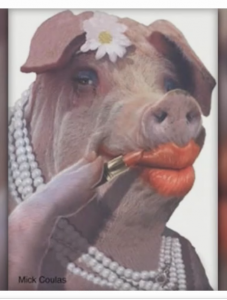 ………………..
2….AND GET THIS…THE CDC ANNOUNCED NEW GUIDELINES FOR VACCINATED PEOPLE. YOU MUST STILL PRACTICE SOCIAL DISTANCING STAY AT HOME AS MUCH AS POSSIBLE WEAR MASKS…AVOID CROWDS NO UNNECESSARY TRAVEL AND THE ONLY "FREEDOM" THEY "GRANT" YOU IF YOU ARE VAXXED TWICE IS…YOU CAN STAY INDOORS WITHOUT MASKS WITH OTHER VAXXED PEOPLE
IT'S THE VAXX CLUB ….NO UNVAXXED ALOWED…STAY AWAY FROM US YOU GREAT UNVAXXED NEANDERTHALS !
BECAUSE VACCINES DO NOT PREVENT TRANSMISSION !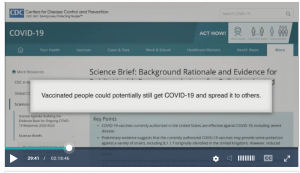 3…VACCINES : NOT ONLY DO THEY NOT PREVENT TRANSMISSION THEY DON'T PREVENT DISEASE APPARENTLY
AT LEAST NOT IN THIS PLACE