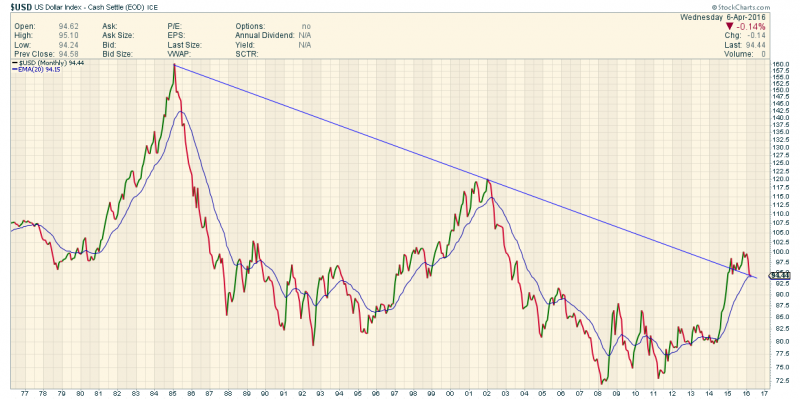 Must Read !
http://dailyreckoning.com/the-dollar-has-been-shanghaied/
NOW WHAT ?
Chartology says this is a perfect set up for the Dollar to Soar and The World Economy will Crash
A Perfect Breakout and Backtest on the Dollar 40 year line Log Chart
Can the Central Bankers Trump Chartology ?
Can they Defy this Chart and break it back down ?
Pass the Popcorn
FGC