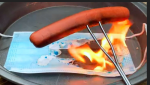 SEE…IT'S BECAUSE OF THE BRILLIANT PUBLIC HEALTH STRATEGY OF LOCKDOWNS AND MASK MANDATES..
UM..NO ! There's a State called South Dakota …They never did anything !
WHO SAYS ITS OVER ?
YES THATS RIGHT …WHO DUN IT !
In a surprising statement, the WHO described PCR tests merely as an "aid for diagnosis" without placing any greater weight upon the results of PCR tests, pointing the testers to examine real life evidence, such as symptoms.
SYMPTOMS ? WOW WHAT A BRILLIANT IDEA… WHO THOUGHT OF THAT ?
At the time of the WHO's change for PCR tests, independent journalist Patrick Henningsen commented on the timing: "Proof of a 'pandemic' scam in 2020: the day Biden is sworn in, WHO magically order COVID testing laboratories to reduce their PCR CT cycle threshold – which will automatically slash phony 'cases' & 'deaths with COVID'. Bill Gates-funded WHO fraud.."
https://www.lifesitenews.com/news/covid-cases-plummet-after-who-changes-testing-protocol-on-bidens-inauguration-day?utm_source=LifeSiteNews.com&utm_campaign=548914c320-Daily%2520Headlines%2520-%2520U.S._COPY_968&utm_medium=email&utm_term=0_12387f0e3e-548914c320-409467638
It could also be seen as an act to mutually benefit both Biden and the WHO, since Biden came to the White House as an ally of the WHO, whilst Trump had began the process to withdraw from the WHO last summer after denouncing the organization as being "China centric
Click to enlarge