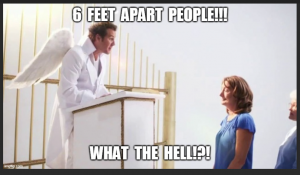 "The Science™ took another serious blow on Tuesday, as one of the most persistent, but ridiculous Covid myths was essentially debunked by one of the nation's foremost public health experts"
Fully Warning ….The Health Expert is NOT a Real Health Expert BUT he is the "TOP" Witch Doctor for the US Government . So this is Good
https://beckernews.com/the-covid-experts-effectively-admit-they-made-up-the-whole-6-feet-social-distancing-thing-46447/?utm_source=BeckerNews&utm_medium=PushNotifications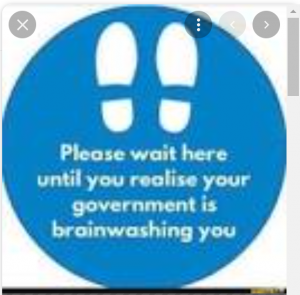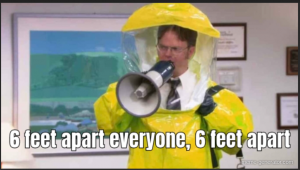 more to come…stand by 6 feet apart
Simon Says …6 ft apart
I wonder how people that really fell for this are really feeling about now ?
IF I fell for it …I think I'd be disgusted Embarrassed and Suffering from Extreme Cognitive dissonance…must be hard…May this is the first step for many to start to admit…Woops…I was Conned..Big Time
If I were double jabbed I'd be saying Fool Me Once….etc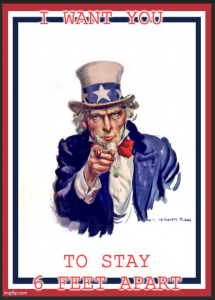 PUBLIC HEALTH OFFICIALS ( WITCH DOCTORS) TREATED US ALL LIKE 5 YEAR OLDS…AND ALMOST EVERYBODY ACTED LIKE THEY WERE 5 YEARS OLD AND SCARED OF THE TEACHER
SHEESH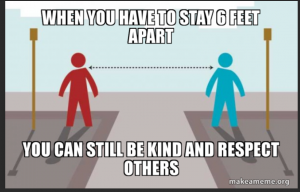 Mr Potato Head Says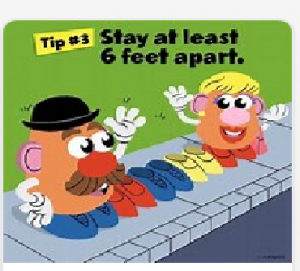 From the Article
There was ample scientific literature from the beginning to demonstrate that it was extremely unlikely to get Covid outdoors. The vaccines never stopped viral transmission. It never made sense to screen people for asymptomatic transmission with routine PCR testing. It is "very rare" for Covid to spread through surface contact. Masks don't stop airborne viruses. The list goes on and on. Add 'social distancing' to the list.
The first clue that the CDC was 'making things up' when it comes to social distancing is when it suddenly and arbitrarily changed the distance from 6 feet to 3 feet in schools in March 2021. The change came after a massive amount of pushback from parents and teachers.
Goodnight Mrs Kalabash