Conservatives : There is a solution to every problem.
Steve Bannon has Scott Pressler and Others who are Not Going to curl up in a ball and suck their Thumbs.
7 Minute Clip with some Ideas.
These guys are going to Mobilize 150 Million Americans and beat these little nerdy shits at their own game.
Hint : It's a 90% Red Country with a couple of Blue Cities and the Coasts .
THE WHOLE COUNTRY FLIPPED FOR TRUMP..HE WON IN A LANDSLIDE…NEVER FORGET
Close your eyes…throw a dart at the map and take a trip…You will almost certainly be in Patriot Country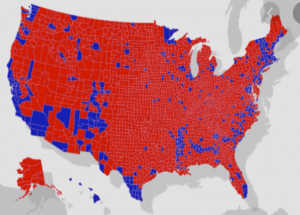 The Demonic Rats think they are going to Re Educate This ! Ha !