HA…JUST WHEN YOU ALL THOUGHT FULLY WAS A MEAN OLD PERMA BEAR !
I reviewed the simplest of charts.
Weekly Linear Gold
Maybe we just needed a Good Old fashioned BOINK in the gnads.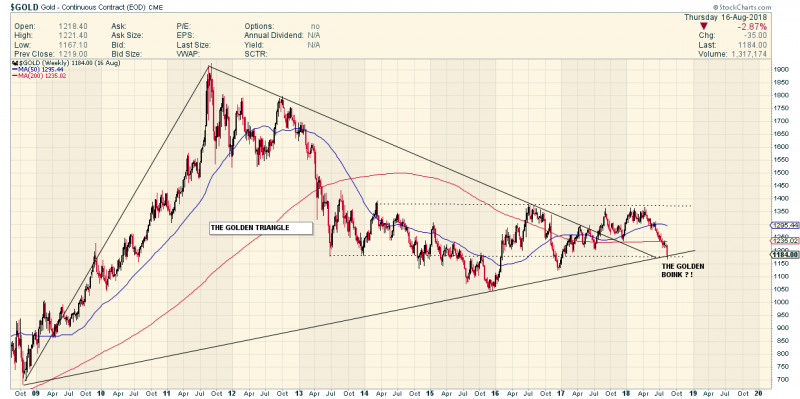 AND…is almost exactly 5 Years from the Initial Horrifying Bottom in 2013….and we are Back at the same 1180 level
5 years to go Nowhere…is that Long enough ?