The AUD is the Commodity Currency.
I Hope we are in the early stages of a Commodity Bull .
Base metals have been really strong as have other commodities
If Commodities are going to continue to rally the AUD will have Bullish Chartology
The Auzzie had a good run ….then bumped into strong resistance.
This chart is playing out as drawn when the Auzzie hit THE spot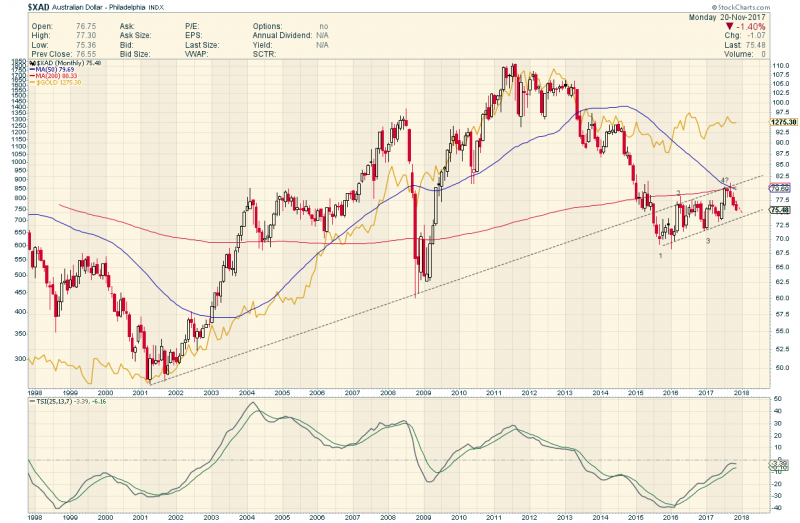 Doesn't look Bullish presently….a bear flag forming just below a breakdown ?
Also these 2 charts are a concern.
Chart 1 : the Famed False breakout and end around the apex move…Considered very bearish
Chart2 : Island H and S Top !…it just don't look good !