https://thehighwire.com/videos/episode-221-the-mrna-insider/
VACCINES IN CHILDREN 200 TIMES MORE LIKELY TO DIE FROM VAXX THAN FROM COVID ( AND THAT DOES NOT FACTOR IN THAT MANY WITH HEART PROBLEMS WILL DIE EARLY
AND YET THE CDC AFTER CONSIDERING THE HEART PROBLEMS CAUSED BY THESE ABOMINATIONS VOTED UNANIMOUSLY TO "CARRY ON"
HERE ARE THE CHILD MURDERERS
PASS THEM ON WIDELY…THERE IS A SPECIAL PLACE IN HELL FOR THEM.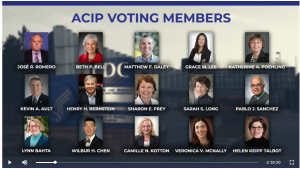 WE WERE JUST FOLLOWING ORDERS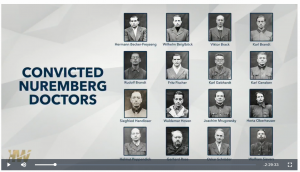 22% ? FOGETABOUTIT…MAYBE 22% GLADLY IDENTIFY AS ANTI VAXXERS BUT
A POLL HAS SHOWN THAT OF THE 50% OF AMERICANS WHO ARE NOT YET VAXXED 75% OF THEM WILL DEFINATELY OR PROBABLY NOT GET THE SHOT

SO NOW WE ARE 37% !
HOLD THAT LINE AND KUDDOS AND MUCH RESPECT FOR THOSE WHO HAVE DONE SO IN THE FACE OF SO MUCH INTENSE PRESSURE FROM EVERY DIRECTION !