Anybody Know Where this Island is ?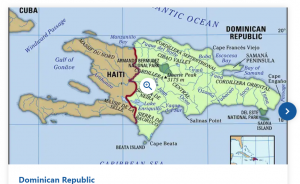 THIS IS THE OVERLOOKED REGION OF THE WORLD WHEN IT COMES TO COMPARING OUTCOMES AND COVID STATS
This Island in the Caribbean is Shared By 2 Countries . AND It's …well …an Island…So it can Be Isolated from the rest of the world …like New Zealand and Australia for example. Wow…What better place to conduct a little Covid Analysis . Should be Interesting ( thanks pedro)
The 2 Countries are Dominican Republic on the East and Haiti on the West .
Both Countries have about 11,000,000 inhabitants. Dominican Republic is relatively much more "prosperous" than Haiti which is often considered the poorest Nation in the World and therefore the Dominican Health care System is much "better" ,
The DR has a typical Westernized Medical System while Haiti….well …has primarily a primitive / traditional medical system…you may have heard of ….its…well…VOODOO !
So lets see which of these 2 Countries is doing better Covid wise
And of course Lets see which is doing "Better " in the Vaccine Race !
According to this Site Global Vaccine Tracker https://www.bloomberg.com/graphics/covid-vaccine-tracker-global-distribution/
The Dominican Republic has given 140 Jabs per 100 People
The Westernized Medical System is working Very Well..Congratulations to the DR Health "Authorities" !
Haiti has given 1.6 Jabs per 100 People
So they Suck at Vaccination …where the hell is the WHO when you "Need" them. Sheesh…all they have in Haiti to ward off this Deadly Disease is VOODOO !
This is NOT a fair Fight !!!
THIS ……………………………….VS………………………………..THIS
AND THE WINNER IS !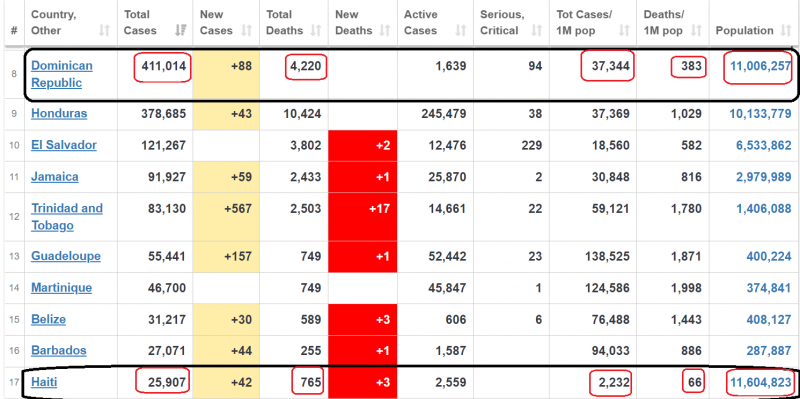 Just Ordered these Dolls for Chritsmas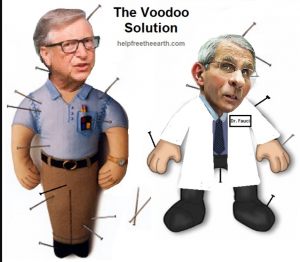 Knock Knock
Whose there ?
Fully
Fully Who ?
Fully Unvaccinated
……….
PS…You have to admit they must have some kind of WALL between these two countries
Must be really high and Thick to stop the virus from coming from DR to Haiti !