THE CASE "FOR" THESE 2 UNFORTUNATE PEPOLE BEING DEAD OR MAIMED IS A GOOD ONE
click here….then click continue reading
https://thecovidblog.com/2023/01/24/damar-hamlin-is-officially-tiffany-dover-the-sequel-after-sloppy-propaganda-display-during-bengals-at-bills-game/
BUT IT'S MOST CERTAINLY A CONSPIRACY THEORY
Ah but here is the lefty side of the discussion from Snopes no less…does any one watch for Snopes to approve a story at this point ?
Anyhow…this is interesting if you can get the nerve to look at it…shows you how panicked these morons are becoming IMO….It's good
So easy to spot….. this is ALL Damage Control at this point…and we can sit back and watch the WHOLE MSM Complex ( Minus Twitter…OOPS ) spin what they spin…ha
https://www.msn.com/en-us/sports/nfl/did-damar-hamlin-die-from-the-covid-vaccine-and-a-body-double-take-his-place/ar-AA16HA7u?ocid=msedgntp&cvid=bbf2fa9be226443fad4e189335a63024
PS…IMHO the fact that there is even a discussion about Vaccine Caused Injury or Death To a Pro Athlete during one of the biggest stages in the USA …..Is a Huge step towards Universal Recognition !!
If he's dead…and it gets proven well thats just another LAYER which will get things "Going" for sure
….
Ha Check this out….this is how they talk to their "base" …good word for them…LOL
"If, hypothetically speaking, Hamlin had died for any reason, much less because of complications from vaccination, there would be public records documenting his cause and manner of death, and when it supposedly happened. Those files, if they existed, would be eminently newsworthy — that is, journalists would see them during their routine scans of medical investigators' rosters of recently deceased people and then use their contents to let the public know about Hamlin's purported passing."
Either this is written by a Kindergarden level person or THEY know their base will understand only this…LOL
OH…sorry…my bad…this picture released today "proves" Damar is OK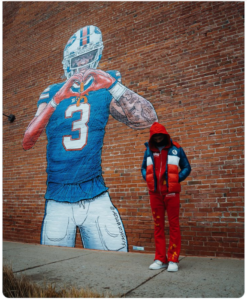 Maybe some of the "lost" base will understand "THIS"