Read here…but if Pay walled read in the first comment
https://redstate.com/tladuke/2022/01/27/justin-trudeau-calls-45-mile-long-truckers-convoy-small-and-fringe-and-he-is-dead-wrong-n513187?utm_source=rsafternoonbriefing&utm_medium=email&utm_campaign=nl&bcid=65cbd4bc6e81a2a7794ff6168b44aa5928b2e9059f31291fd7f386463797e4cf
LET US IMORTALIZE THE WORDS OF JUST IN TRUDICK…. FOR POSTERITY :
IMO…THESE ARE MOBILIZING ALL CANADIANS
However, there is still a part of the population (that) is fiercely against it.
"They don't believe in science/progress and are very often misogynistic and racist. It's a very small group of people, but that doesn't shy away from the fact that they take up some space.
"This leads us, as a leader and as a country, to make a choice: Do we tolerate these people?
J Trudick Jan 4 2021
……………………………
The small fringe minority of people who are on their way to Ottawa and who are holding unacceptable views that they are expressing, do not represent the views of Canadians
J Trudick Jan 26 2022
…………..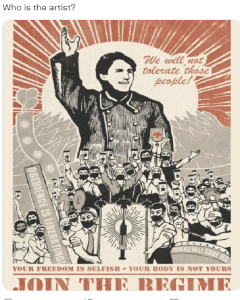 ………………….
The Supply Teacher turned PM will be firing his Internal Pollsters during his house Arrest I think
You know the ones who convinced him Most Canadians want their neighbors locked up in concentration camps for Non Compliance. They were Dead Wrong .