HAS A COMPLETE DIFFERENT PERSPECTIVE…MUST WATCH IMO….VERY POWERFUL ( VIDEO STALLS AT 21 MIN..STAY WITH IT)
INCLUDES UPCLOSE FOOTAGE OF CAPITAL BUILDING BY SCAMDEMIC PRODUCER MIKKI WILLIS
https://thehighwire.com/watch/
On Vaccines : This is a 2 Hour Blockbuster Video..well worth watching it all but here are some highlights.
Real People Die
………………….
THE JAXEN REPORT STARTS AT 48 MIN MARK MUST WATCH…50% OF FRONT LINE DOCTORS AND NURSES REFUSE
WHO'S ON FIRST ?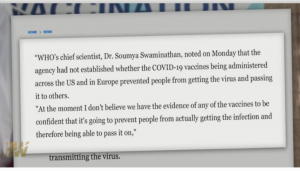 GET THIS…. PFIZER SAYS 95% EFFICACY …BUT THAT IS ONLY WHEN THEY COMPARE A SMALL NUMBER OF PCR CONFIRMED CASES IN THE VAXX GROUP WITH THE PLACEBO GROUP…
WHEN IT COMES TO SUSPECTED CASES ( WITH REAL SYMPTOMS , BUT NO PCR) IT'S A WHOLE NEW LEVEL OF FRAUD ! PS…WHY NO PCR IN 4000 "SUSPECTED" CASES ?
NO WONDER THE PFE STOCK PRICE IS DISINTEGRATING
FRAUD


BREAKING…IF YOU VOLUNTEER TO GET THIS VAXX AND RISK ALL THE KNOWN SHORT TERM POTENTIAL AND UNKNOWN LONG TERM POTENTIAL SIDE EFFECTS FOR A POTENTIAL 20 % CHANCE OF LESS SYMPTOMS AND NO REDUCTION IN TRANSMISSION…YOU ARE A COVIDIOT !
NOTE…THIS NEW ANALYSIS OF PFIZERS RAW DATA WAS DONE BY THIS GUY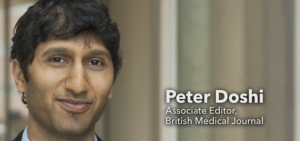 NOT THIS GUY


…….
THIS TAKES THE VAXX CAKE THOUGH…THE WTF CAKE..AHHH…JUST TAKE WHATEVER THEY GOT…WHAT COULD GO WRONG ?
DIRECTLY FROM THE NIH WEBSITE…IT'S OK TO MIX AND MATCH
BUT PFIZERS OWN DATA SAYS…NO NO NO


………
BUT WAIT IT GETS BETTER…UK HASN'T GOT ENOUGH PFIZER SO THEY WILL GIVE EVERY ONE 1 DOSE AND WAIT WELL BEYONT THE 3 WK PERIOD TO GIVE THE SECOND DOSE(12 weeks)…THEY JUST MAKE SHIT UP WHEn]N IT COMES TO BRITISH LIVES.
BECAUSE AS WE ALL KNOW BRITISH LIVES DONT MATTER

BUT AMERICAN LIVES DO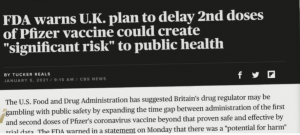 AND FINALLY…ABORTION BY VACCINATION…BRILLIANT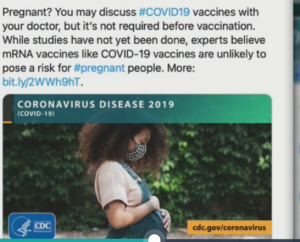 ……………
Jeffrey and Del go on to discuss the Mutations and it turns out there is NO data to support that they are any more contagious than the "wild" strain. Zero data to support they are more lethal
But also no data to support that the present Vaccines even work against the new strains
Corona Viruses are ALL highly contagious that's why there are so many people who get colds every year
Also why NO vaccine can deter them as they mutate ….Duh !