I'll take another stab at the USD/JPY here. I'll admit I haven't been completely right on this lately. It's been a tough read, although thankfully I was able to profit a bit on the $1300 break.
Up at $1,350 gold I think a lot of people said they'd wait for $1,300 to get back in. Well here we are, and we sliced through it seemingly easily. I'm looking at the USDJPY  in two ways: Horizontal support/resistance and Vertical support/resistance.
My personal bias is in agreement with many others here – that there's probably a few % more downside left for gold.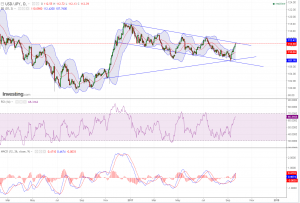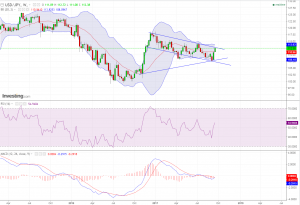 Vertical lines show we're at/near resistance already.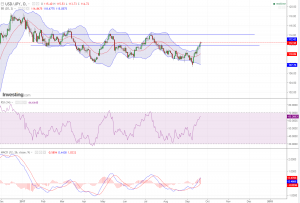 Horizontal s/r lines say there's more upside. So it's a tough call.
Gold weekly shows my personal bias could be correct – a few % downside left. The 2011 downtrend is around $1,280, as well as a horizonal support and the mid-bollinger band which sometimes acts as support.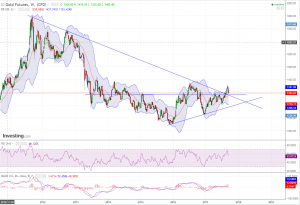 Conclusion: Tough read for me, but I'm leaning with my personal bias. A bit more to go.