WHO IS THIS GUY ?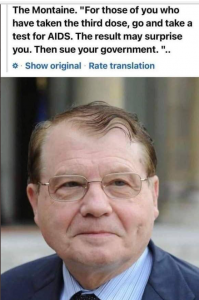 OK..Canada is Bilingual..MY wife is French Canadian….The French and English Canadians basically live in 2 different worlds and historically have tolerated but never really liked eachother
Toronto Maple Leafs vs Montreal Canadians . I don't speak french but understand it a bit. Now we are all in this together.
Here is a Great Piece by a Francophone….Hit Google Translate…covers Trudeau and The Schwab and the Young Leaders .
https://twitter.com/RRetraite/status/1493514661806944259
THE WIZARD OF KLAUS