And yet they RULE YOUR LIFE
How does it feel to be ruled by bullshit ?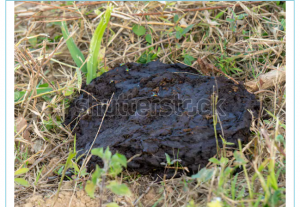 Snip 1
…in June, Texas noticed an abnormal number of positive test results, which threw the accuracy of the tests into question. As reported by Dallas News:13
"The state is no longer using a laboratory that has tested 14,000 Texans for the coronavirus, after it turned up an abnormal number of positive results during state-ordered testing at nursing homes and in community surveillance …
It is not clear whether all the lab's test results will be thrown out from state tallies or just a portion. A spokeswoman for HHSC declined to name the lab, saying only that it was a private one."
……….
Snip 2
a July 17, 2020, in the International Journal of Geriatrics and Rehabilitation concluded half of all nucleic acid coronavirus tests distributed by the Centers for Disease Control and Prevention provided inaccurate results — 30% being false positives and 20% false negative. ( see the study in the link if you think this is fake news)
**I am sure Kemmrich will have a study that refutes this …please post it for balance !
……………
https://articles.mercola.com/sites/articles/archive/2020/07/27/coronavirus-infection-rate-in-usa.aspx?cid_source=dnl&cid_medium=email&cid_content=art1HL&cid=20200727Z1&mid=DM607311&rid=926312197
………………..
Snip 3
Please GET THIS POINT FROM THE HORSE'S MOUTH
Low Prevalence = Higher False Positive Rate
As explained by Dr. Deborah Birx during an April White House Coronavirus Task Force briefing, COVID-19 tests are "not 100% sensitive or specific," and that when prevalence is low in the community, the false positive rate will be high.
"If you have 1% of your population infected, and you have a test that's only 99% specific, that means that when you find a positive, 50% of the time will be a real positive and 50% of the time it won't be," Birx said.
SO AT THIS POINTIN MOST PLACES FALSE POSITIVES ARE THE NORM !!
IF YOU TEST POSITIVE THERE IS AN EVEN CHANCE YOU DO NOT CARRY THE VIRUS AND A BIG CHANCE THAT EVEN IF YOU DO YOU DO NOT HAVE A DISEASE !!!
THIS THING IS GONE FROM MOST PLACES
………………………………….
Snip 4
and GET THIS
Often the dead virus is lingering on in some patients, throwing up false positive reports in those who have completely recovered and are in no danger, either to themselves or to others. This is keeping hospital beds occupied longer than strictly required and denying beds to patients who genuinely need them …
………………..
Snip 5
Ebell and Barry point out that many of the antibody tests that have provisional approval from the FDA still have not even been evaluated for accuracy
………………….
Snip 6
"God Blessed You !!!!" This is what that iconic phrase which your mother uttered after you sneezes means.>>get this
"June 30, 2020, the U.S. Centers for Disease Control and Prevention admitted that prior exposure to coronaviruses responsible for the common cold can result in a positive COVID-19 antibody test, even if you've never been exposed to SARS-CoV-2 specifically.23
The saving grace there is that studies24,25,26 suggest antibodies produced following exposure to coronaviruses that cause the common cold also appear to provide some general and long-lasting resistance against SARS-CoV-2.
One such study,27,28 published May 14, 2020, in the journal Cell, found 70% of samples from patients who had recovered from mild cases of COVID-19 had resistance to SARS-CoV-2 on the T-cell level, but so did 40% to 60% of people who had not been exposed to SARS-CoV-2.
According to the authors, this suggests there's "cross-reactive T cell recognition between circulating 'common cold' coronaviruses and SARS-CoV-2." In other words, if you've recovered from a common cold caused by a particular coronavirus, your humoral immune system may activate when you encounter SARS-CoV-2, thus rendering you resistant to COVID-19.
Another study discovered SARS-CoV-2-specific antibodies are only found in the most severe cases — about 1 in 5. So, a negative antibody test doesn't necessarily rule out the possibility that you've been infected and didn't get sick. In fact, this finding suggests COVID-19 may actually be five times more prevalent than suspected — and five times less deadly than predicted.
……………………
Snip 7
COVID-19 Lethality Has Been Massively Overestimated
Other research supports the hypothesis that COVID-19 lethality has been grossly overestimated. Data from a still-ongoing study30,31 by Wake Forest Baptist Health found that, so far, between 12% and 14% of people tested in North Carolina — about 1.47 million people — have antibodies for the coronavirus.
"We can … say the death rate is lower than we have estimated. The severity of symptoms is lower than we estimated and the vast majority of people who were infected are going to do fine." ~ John Sanders, chief of infectious diseases at Wake Forest Baptist
For people younger than 45, the infection fatality rate is almost 0%. For 45 to 70, it is probably about 0.05-0.3%."
…………………
Snip 8
The stay-at-home orders and business closings were only intended to slow down the spread so that, eventually, naturally-acquired herd immunity — the best kind — would prevent it from reemerging.
Now all of a sudden, the narrative has changed. There's no talk about flattening the curve anymore. The media rarely even mention the all-important death statistics. Instead, headlines warn of skyrocketing "cases," meaning completely healthy people who happen to test positive and who are unlikely to spend so much as a day in bed feeling poorly.
At the same time, people with simple upper respiratory infections can legally be classified as COVID-19 cases even without confirmed lab results, which artificially inflate the "case" totals even more.
The only rational reason for any of the government interventions is to continue to erode your personal freedoms and civil liberties and transfer wealth to those in control. It's all fearmongering based on a combination of wildly manipulated data and flawed tests. Hopefully, local and federal leaders will wisen up and start issuing saner guidance sooner rather than later.
100% pure bullshit !
PASS IT ON