I think most people on the board have seen my posts about 'the pattern'. A quick refresher – here is the reference pattern from the Tech bubble crash in 2000: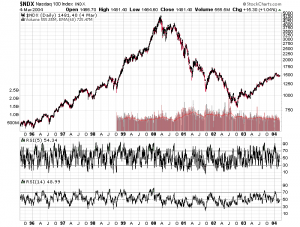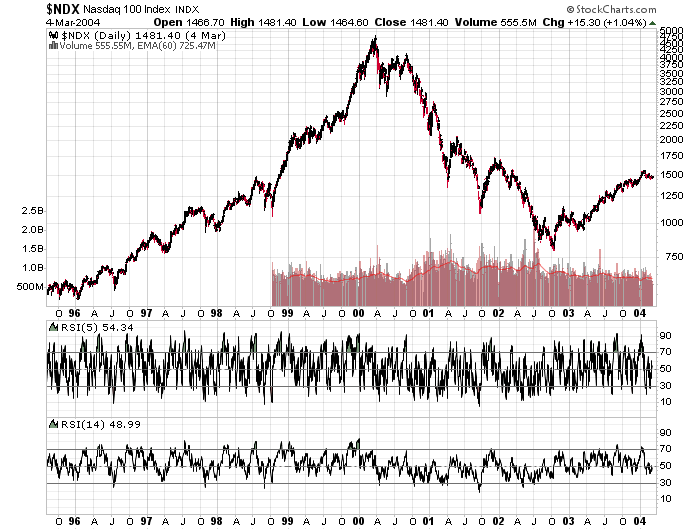 I have been showing this for some time now and how it relates to the current formation in GDX. Here is a chart from a post I did in September 2016 showing the beginning of 'the pattern'
And here it is as I annotated it at the time:
And here is where it ended up some three months later (drop from 27 to 19):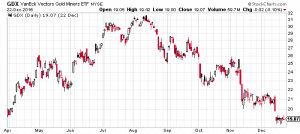 As it turned out, it was quite a trade. However, soon after that, I realized that this pattern was a pattern within a pattern. The drop from Aug 16 – Dec 16 was the small pattern within the larger pattern. See below how the green outline identified the first small pattern that dropped over 30%.
This was the baby brother of the pattern I identified shortly there after, the big brother which is outlined in red. Here is another view of 'the pattern' within 'the pattern':
Do you see it? Let me keep going. Here are some later posts that showed its progression:
(Reference Pattern)

March 3, 2017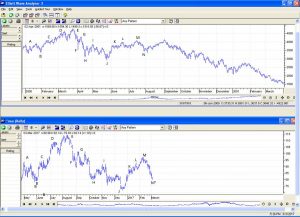 March 16, 2017

April 1, 2017

April 11, 2017

And Finally Today:

Here is the reference pattern in the same format:

As you can see, we have hit the top of the second peak and we are headed down. How far? Here is the overall reference pattern:
You tell me how low GDX is going to go. I have patiently presented this board with the identification of the pattern and have documented its progress in real time as it followed the pattern from Nasdaq 2000 peak by peak and valley by valley. Well folks, the time has come. We are now over the edge – looking at a multi-year decline that will take us down to perhaps a third of current value of GDX. I can't make it anymore clear. I hope this helps you all to prepare yourselves.
EDITORS UPDATE: I have annotated the Last Nazdaq (reference) chart to explain Kens thesis.
Boy oh Boy !