There is nothing in the charts of GDX components to suggest we'll ever see prices go back that far, let alone the 200MA. These are extremely healthy looking, stair-step, constructive charts. I'm not sure why the "gurus" insist that a pullback like that is guaranteed to happen. This is basic charting, not some esoteric analysis.
AEM is a great example: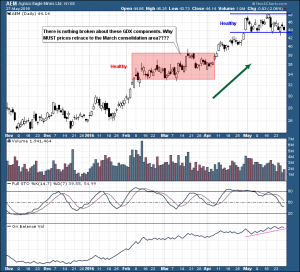 Ok…I promise….I'm done for the evening!!!