THAT IS THE QUESTION.
We have studied this infinitely interesting and vital topic for many months now.
Now it's time to make our choice.
And to Frame it in the simplest of terms it all Comes Down to THIS !
Do you trust the Government and Big Pharma OR Do you Trust Your Immune System ?
Personally I trust my Immune System . So I won't be taking a vaccine .
I will be focusing on keeping my immune system strong and dynamic by well known and proven actions.
1…More Sleep ,Less Worry
2…More Exercise Outdoors and Fresh Maskless Air.
3…More healthy diet choices
4…Supplements : Vitamin D ,Vitamin C , Zinc, Quercetin , L-Lysine
5…More Exposure to life and all its Gazillions of microbes which serve to keep ones immune system exercised .
6…More Fun , Less Fear and less attention to the Main Stream narrative.
…………………….
QUESTION : How can a vaccine better this incredible Immune system each of us is blessed with which has produced the following results result in real time .
RIGHT NOW In the General World Population ( in spite of the fact that few people practice ALL the above Immune Boosters.) …Here is the Score :
Immune System 996 : Covid 4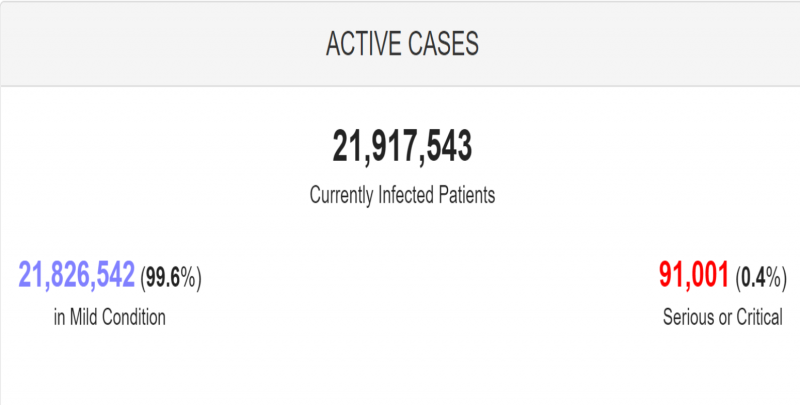 source https://www.worldometers.info/coronavirus/
AND this is just for Presently CONFIRMED "cases".
For every Confirmed case it has been estimated there are 5 to 10 cases going undetected. ALL of these are Mild to Nil .
So the real score is more like 9,996 to 4 for the Immune System !
Rephrasing the Question : Why would ANYBODY risk taking an Experimental Vaccine to improve upon a
result like this ? Actually I submit You Cannot improve upon a score like this .
If "They" say the vaccines are 95 % Successful at preventing Serious and Critical Disease
You counter.. Maybe.. but the Immune System is 99.996 % effective with no side effects.
So I wont be taking a vaccine .
What will YOU do ?