On what Planet are these Bullish ?
If you are a trader do you just ignore these and hold commodity related positions ?
This is an individual thing.
My sense is most here do not like to hold and see their hard earned gains disappear in favour of a long term potential .
To each his own…but I see no confirmed bottom yet
CRB Daily…. is this not a concern for short term traders ?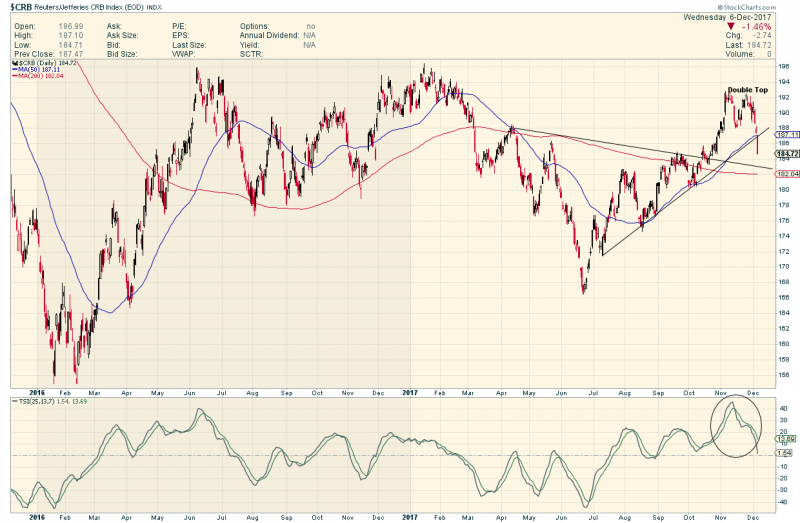 CRB Weekly
….Cripes it is still BELOW the 2008 Crash Low and still in a Bear Flag….It needs to break 195 and then 200….then its a bull
…Calling this a bull is premature IMO…I will be the first to go nuckin futz when the CRB breaks 200….still a very very low level historically…and plenty of time to go all in.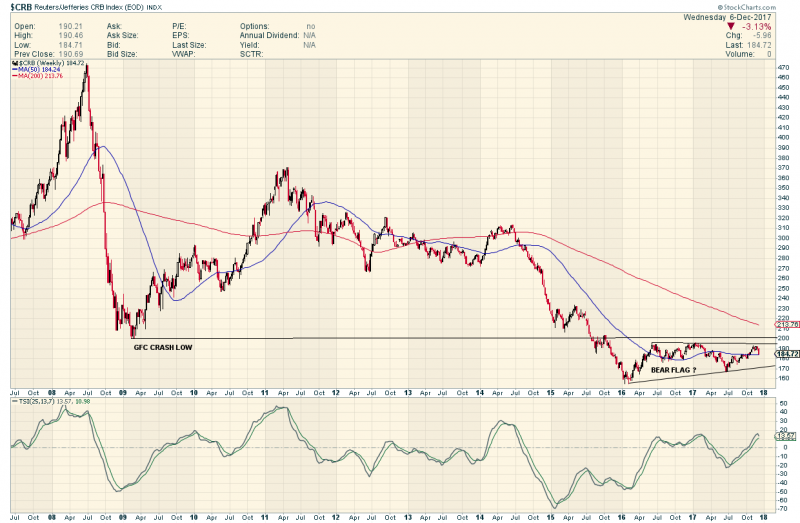 CRB Monthly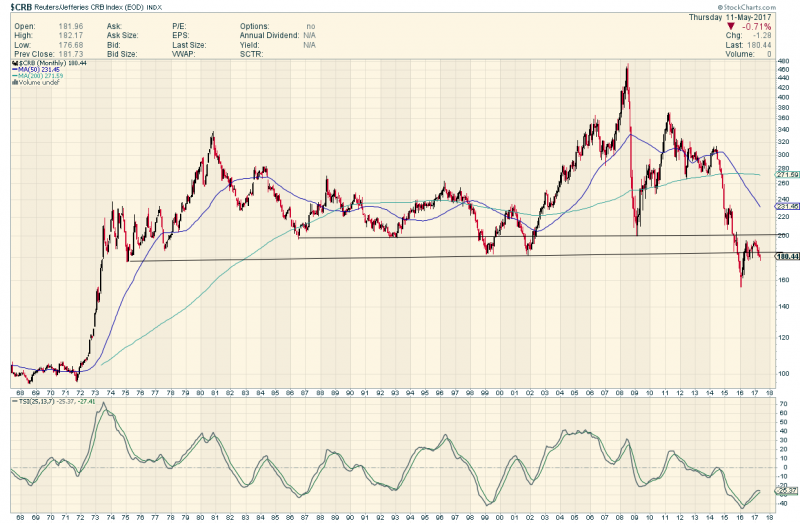 Cycles ?
This is a pretty Sickly Baby Bull compared to the last 2 Cycle bottoms…More like stillborn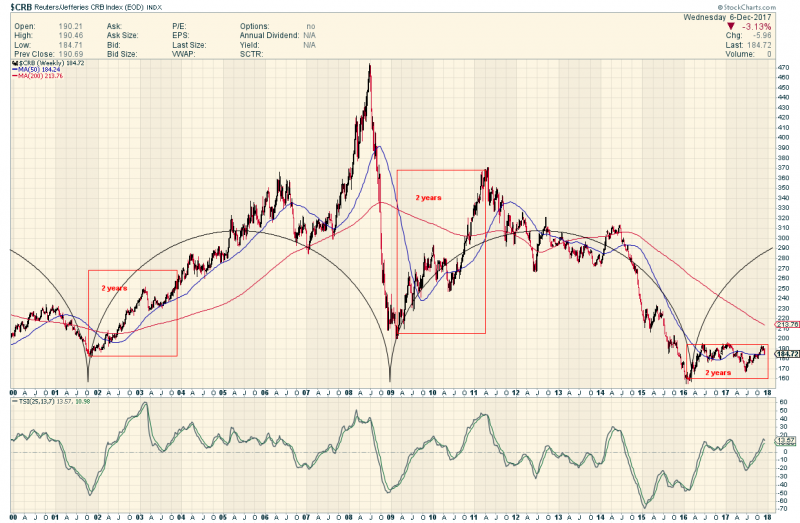 I would love to be buying commodity related stocks and holding for 10 years…show me a 200 CRB and I'm all in
OK maybe the RJI ( balanced commodity index is looking better )
https://stockcharts.com/h-sc/ui?s=RJI&p=W&yr=10&mn=0&dy=0&id=p97028520520