"The chief health officer of New South Wales gave a press conference telling Australians that they shouldn't "engage in conversation with each other," even if they're wearing masks, in order to reduce the transmission of COVID."
"DON'T ACT LIKE A HUMAN. DON'T TALK TO YOUR FRIENDS, EVEN WHEN MASKED. DON'T BE FRIENDLY. THIS IS NOT THE TIME."
"As we reported earlier this month, COVID-19 lockdowns were found to have been a major contributing factor to a doubling in attempted suicides of those aged between 5-25 in Australia."
https://www.zerohedge.com/political/top-health-officer-orders-australians-dont-have-conversation-each-other
Perhaps the Chief Health Officer of NSW Australia should discuss this new policy with Dr. Colin Axton of the UK who  advised his UK government that masks are useless comfort blankets …….story immediately below.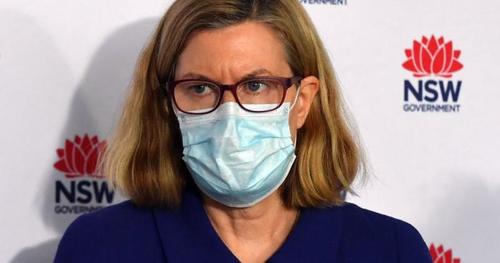 AND
More Than 50% Of Australians On Lockdown As Delta Fears Spread
https://www.zerohedge.com/covid-19/more-50-australians-lockdown-delta-fears-spread
"What started as a two-week lockdown in Sydney three weeks ago has expanded to cover more than half of Australia's 25 million people as of Tuesday as a third state adopted the strict anti-COVID measures as the intense 'delta'-induced paranoia continued to swell.
South Australia has ordered a 'snap lockdown' of (at least) seven days, joining neighboring Victoria and New South Wales, Reuters reports.
As of Tuesday, some 13MM Australians, over half of the country's population, are under a stay-at-home mandate."
AND
Australia is not OK
https://twitter.com/i/status/1417118833865854978
"It's almost like there's a coordinated global effort to take away those last few freedoms in the name of safety using the same exact tactics they've used for the last year and a half."