BOYCOTT TARGET
but also screw all the Big box Stores . They are all in on this Pedo Month.
Best to disconnect any MSM for the Month of June…
Presidents get a Day , Minor Attracted Person's get a whole month (Of course The Head Minor Atracted person is a (P)resident ) It's a Big Club apparently
Are there Still Independent Retailers where you can buy different stuff but locally owned ?
SHOP LOCAL …YOU MAY HAVE TO DRIVE AROUND BUT …WE NEED TO BANKRUPT THESE PEDOS
Better stil we need to Bakhmut these Pedos !
Chart Affectionatos KNOW what this one is saying . Beauty is in the Eye of the beholder .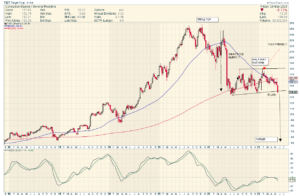 TUCKIT TARGET