Rather than write a long post, two charts say it all.
Macro (nice but mundane):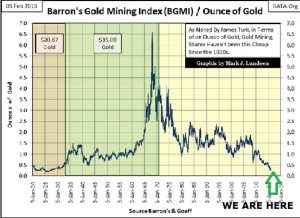 Micro (this is where SpockM is right now):
The hardest part is selecting the right D&E stocks based on a range of criteria, including management, skin in the game, project prospectivity, balance sheet, enterprise value against the peer group and entry price. Plus a little bit of luck (call it long convexity in action).
ETFs and stocks in these instruments, generally do not meet the criteria. Far better outcomes can be had by constructing one's own portfolio in selected D&E PM stocks, 3 standard deviations away from the ETF PM stocks.